9-9-07 - 5am
9040 Woodmoss Ln
Autumn Woods Apartments
Indianapolis, IN
IFD, Lawrence Township FD, Fishers FD

2-Alarm Apartment Fire w/entrapment
Roof involved upon arrival.
One firefighter slightly injured, two civilians injured - one serious.


CLICK ONCE TO OPEN, CLICK AGAIN TO CLOSE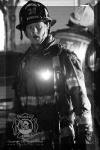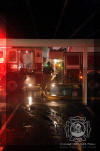 All Photography Copyright 2007 Tod F. Parker
Tell your friends about this site, but please don't steal my hard work!