9-11-08
7627 Island Club Dr
Indianapolis, IN
WTFD, Pike FD, Speedway FD, Brownsburg FD, IFD

2-Alarm Apartment Fire

Fire started in one upstairs apartment and spread quickly.
One slight injury reported.
Cause under investigation.





CLICK ONCE TO OPEN, CLICK AGAIN TO CLOSE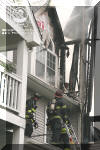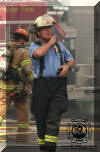 All Photography Copyright 2008 this site. Please don't steal my hard work!