5-23-07 4:40pm
2210 Oliver Ave.
Indianapolis, IN
IFD, Indianapolis Airport FD
1 Alarm+

Scrap/junk/metal yard Fire

Omni Source Scrap Yard. Fire started in pile of metal and stacked cars.
Firefighters spent over 10 hours working fire.
Indianapolis International Airport foam truck called to scene.
Two slight injuries to firefighters reported.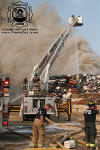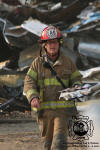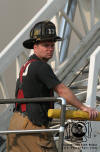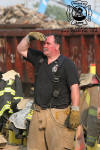 CLICK PHOTO TO SEE ENLARGEMENT


All Images Copyright 2007 Tod F. Parker/Ayrow Studios
Rights reserved by individual photographers