11-21-07 3:34am
2618 N. Gale St.
Indianapolis, IN
IFD

1-Alarm Residence Fire
Abandoned house. Companies went defensive after initial attack.
One firefighter slightly injured.
Cause under investigation.

CLICK ONCE TO OPEN, CLICK AGAIN TO CLOSE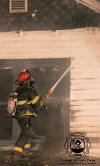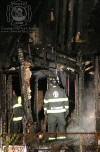 All Photography Copyright 2007 Tod F. Parker
Tell your friends about this site, but please don't steal my hard work!