10-21-07
4931 Robinson Rd.
Indianapolis, IN
Tiffany Landscaping
Pike, Zionsville FD, Carmel FD

1-Alarm plus extra companies
Huge mulch fire. Fire burned throughout day and took several hours to put out.
Water resources were very limited and had to be "shuttled" in using tanker trucks.
No injuries reported.
Cause under investigation.

CLICK ONCE TO OPEN, CLICK AGAIN TO CLOSE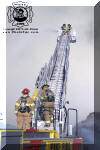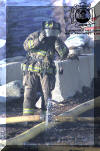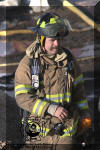 All Photography Copyright 2007 Tod F. Parker
Tell your friends about this site, but please don't steal my hard work!