3-6-2010 2:15am
115 E. 9th St.
Indianapolis, IN
IFD

2-Alarm + Residence Fire
Heavy smoke and fire upon arrival. Attack immediately went defensive.
Exposure problems to the building east and west of the fire building.
Very tight quarters involved.
Building directly east suffered extensive damage as well.
Everyone evacuated safely and relocated.
Fire took approximately 90 minutes to get under control.
No injuries reported. Cause under investigation.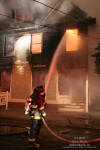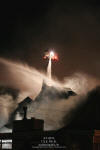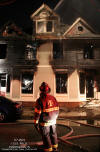 All Photography by Tod F. Parker
Copyright 2009 PhotoTac.com