Tod F. Parker Photography
Package/Prices
www.PhotoTac.com
Department / Company/ Team Photos
Please call for pricing. Prices depend greatly on package/needs and size of company/department.

Services Available
- Entire department photographed on-site
- 4ft x 5ft framed collage print of entire department and/or staff
- Indiaividual portraits for entire department
- Digital and/or traditional prints in any size available



Corporate Events
$225 for two hours
$125/hr after
Price includes:
- All photos professionally edited and mastered
- CD or Thumb Drive with full collection of high-resolution prints in 300 dpi
- CD or Thumb Drive containing reduced sized versions of same prints - perfect for email, websites, or iPads, iPhones, etc..
- Complete Licensing Rights to all photos for printing, media, promotion, etc..
- Prints Available at extra charge
- Collage Print option also available (see below for details)
Family Photos

Sitting fees:
up to 3 hours - $399
$75 per hour thereafter
Price includes:
- Two locations of your choice - either on same day or different days
- All photos professionally edited and mastered
- CD or Thumb drive containing finalized (edited) images
- CD or Thumb drive containing reduced sized versions- perfect for email, websites, or iPads, iPhones, etc..
- All photos optionally available as prints through Ala Carte pricing
- Collage Print option also available (see below for details)
Senior Photos
Sitting fees:
up to 3 hours - $299
$75 per hour thereafter
Price includes:
- Two locations of your choice - either on same day or different days
- All photos professionally edited and mastered
- CD or Thumb drive containing finalized (edited) images
- CD or Thumb Drive containing reduced sized versions - perfect for email, websites, or iPads, iPhones, etc..
- All photos optionally available through Ala Carte pricing.
- Collage Print option also available (see below for details)

Misc Events (Graduations, birthdays, showers, reunions, funerals, sporting events, etc...)
$299 for two hours
$75/hr after
Price includes:
- All photos professionally edited and mastered
- CD or Thumb drive containing finalized (edited) images
- CD or Thumb Drive containing reduced sized versions - perfect for email, websites, or iPads, iPhones, etc..
- All photos optionally available through Ala Carte pricing.
- Collage Print option also available (see below for details)
Weddings
Please give me a call about weddings.

Collage Prints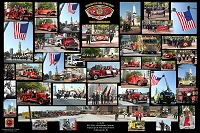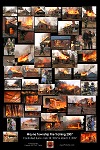 I love collage prints. They are a really creative way to combine everything into one print and they work perfect as a gift, for scrapbooks (12"x12") or as a poster.
All you have to do is let me know that you would like a collage print made and I will create it from photos from your photo shoot.
They will then go into the gallery for you or others to purchase, ala carte.
I charge a one-time fee of $60 to create the collage.